Icy Troll

Post
What happened to the Emulator? I left for awhile and just came back to see the last post was 2 weeks ago, no one on in game at all...yet oddly the servers are still up and running. I heard a rumor that the EMU staff and MB staff joined up but figured there would at least be some people left here.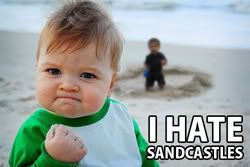 SBE Team

Location: Madison, WI
Twitch: rewenx
Post
As far as I know, the merger rumor is untrue.

Shadowbane Emulator is not dead, just in a lull period.
SBE Team

Post
We recently started coding in COBAL so btfo
SBE Team

Post
idk, 'Hello World' has been harder than expected
Return to "General Discussion"
Who is online
Users browsing this forum: Google [Bot], JakeFromStateFarm and 27 guests